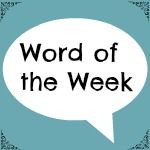 This year has already had it's fair share of testing, stressful moments but things are finally starting to bloom for us. I may actually be able to hang up my Wile E Coyote hat for a week or two. We still have a little way to go but we're definitely progressing in the right direction now. I feel as if several huge weights have been lifted. I've had confirmation that the Chief will be getting his statement of special educational needs for school. I'm so relieved. I really did think that I would have a huge fight on my hands. It's in the drafting process at the moment while the finer details are worked out. I'm feeling much more positive about his schooling come September now. We've also had some much needed and gratefully received help with our travel costs. Thank you! Thank you! Thank you to the Chief's school. The Easter holidays give me an opportunity to set some travel money aside too so I should have a bit of 'breathing space' next term. The Chief's bus pass should also arrive this week. All such positive news that was received on the same afternoon!
Our garden is also starting to bloom and I've been busy trying to tame the lawn this week. Quite impressed with myself for replacing the strimmer wire (thank you youtube). The lawns were ridiculously high. I think once you have to raise the strimmer above your knees you should get a sparkly sticker in recognition ;-)
The plants seem to be doing well. All except the plant over
Bidston Bunny's
grave. It was water logged in that part of the garden over the winter so I'm not too sure the plant will make a comeback. Still waiting on flowers appearing on the crocosmia too. Perhaps this will be the year?
All in all a very exciting end to the week with lots of positive things to look forward to.
Here's hoping that you have all had a great end to the week too.