Little Bits Of Waffle
101 in 1001 Days: ~~Start Date: 5th November 2011 ~~Finish Date: 3rd August 2014~~
Saturday, 23 August 2014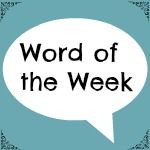 This week has been a real slog. I feel as if I am wading through treacle. I think I might be fighting off a virus as I just can't seem to boost my energy levels. I was fine last week when helping my mum with her house move but I just haven't felt right since. I'll book in for a health check once the Chief is back at school. He still isn't sleeping which probably isn't helping. Well that's not strictly true, he is sleeping, he's just not managing to drop off until about 3.30 am :-/ I managed three hours last night which isn't too bad. I might see if a run on the treadmill will kick start my system back into action.

Posted by

~Andie~
at 11:30
3 comments:

Thursday, 21 August 2014
The Chief, my mum and I visited the
Althorp Estate
on a
Hardings
coach trip last weekend.
The interior of the house is stunning. I mean the outside is magnificent but the inside is just stuffed with beautiful things. It is an art lovers dream with something to see no matter where your eye falls. There is a photography ban inside the house but you can see lots of pics on their website in the link above. A tour guide leads you through the house and explains the history of the Spencer family, the artwork and collectibles. As is to be expected with a 500 year old house, it was a lot to take in, especially for the Chief. It really sparked his interest though and he bought '
Althorp: The Story of an English House
' from the gift shop which he then read (and loved) on the coach journey home. The house has a real warmth and homely feel to it which surprised me a bit. Grand old houses have a tendency to feel a bit cold and stuffy but Althorp feels loved and well looked after.
We had a fantastic day and I have to say I've never met such lovely, friendly, helpful staff. The Caf
é,
housed in the stable block, is fantastic both food wise and visually. The scones are delicious in fact my mum said that they are the best she's ever tasted. I wish I'd have taken more photos in there as the conversion is really lovely. The toilet block was impressive too.
The grounds are immaculate. The Round Oval is a really beautiful place of reflection. It's nice to think of Diana, Princess of Wales as being at peace at home. We were incredibly lucky as it had been non-stop rain until ten minutes before we strolled around the lake.
I am a sucker for a chunky tree trunk and the gardens are heaving with them, the oldest tree on the estate was planted in 1589. I'm not going to lie, I would like to have hugged one. I held back though. Scolded by my non-tree hugging travelling companions for just thinking about it "I wonder if you're allowed to hug the tre... "DON'T YOU DARE!!"