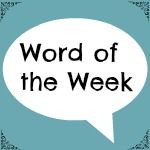 I am bursting with pride for my (not so) little (now) man. This past academic year has been long and intense. There have always been ups and downs through the years but this has just been off the scale. Like being on the worst roller coaster imaginable with no seatbelt. When I look back, I really don't know how we got through it. I am so proud of the Chief. His strength, resilience and trust in me never ceases to amaze me. We have moved through mega public meltdowns, hating school, zero self esteem and living like hermits to a point where he is happy to go to school without me. He is not only enjoying school again, he is doing amazingly well academically too.
His mainstream school invited us to their Year 6 leaving mass earlier this week and, even though it was at the end of a really busy day for us, the Chief was keen to go along. It was so lovely to see him chat to his old school friends and teachers. His confidence really has come on leaps and bounds.
September marks the start of a new exciting chapter for the Chief as he begins high school but for now we can breathe a huge sigh of relief, relax a little and enjoy the summer break.