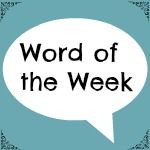 This week has been a stomach churning, roller coaster of a ride. We've been up, we've been down. Screaming, laughing, crying all at breakneck speed. I wasn't even lucky enough to be sat inside the car. I've been racing along in front of it, frantically mending the track so that we don't fly off course whilst desperately trying to avoid getting squished in the process. The good news is that we have reached the end of the week in one happy piece. My little Chief is an amazing boy. I admire his courage, his resilience and his sense of humour about his autism. Yesterday he even asked if we could go for a walk, something I usually have to coax him out of the house for. I am so pleased with him. His ability to bounce back after dreadfully dark days is remarkable.
The week has also clarified quite a few things for me. Funny how choppy waters force you to focus. I suppose the old saying is true:
"A smooth sea never made a skillfull sailor"